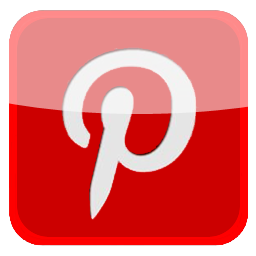 Pinterest is a virtual and visual bulletin board website that has been the talk of the town for years now. Pinterest is also a social networking site that has millions of active users. As it is all about images and videos, Pinterest users tend to express themselves through pinning images. Interaction is also present since users are allowed to comment on pins of the people the user follows.
The best thing about Pinterest is that it is also a free social networking site. What's greater is that marketers even use this platform to market their products or services using the right method. It is the place where people pin and repin images that interest them. Pinterest's goal is to connect people and marketers believe it is one of the best places for them to get targeted organic traffic.
When you join Pinterest, you will be given the chance to pick images of your interest and you can also follow users that have the same interests as you. You will not only find images of food, clothing or shoes, but you will also find some of the best images and quotes found on the web.
Pinterest can be used on your Smartphones and Tablets allowing you to pin what you like on the go all the time. Once you have lots of followers, your pins will be more visible at the top because when a follower repins your image, other followers of your particular topic will be able to see it and follow it.
For marketers, Pinterest gives them the chance to interact with users which can turn out to be their potential customers. However, they must have a good method to use in order to get the attention of the audience they target. They must have images or content which would really encourage the users to interact as well as share.
Pinterest is a fast-growing social networking site and it is a fun place not just for ordinary internet users but also for marketers who want to boost their results.
Nowadays, people seem to include social media in their lives everywhere. Social media has become one of the most popular activities on the net all over the world. It is obvious since wherever you go, you get to see people bringing their laptops, iPads, iPhones, Smartphones and other gadgets they use to surf the internet.
People have grown fond of social networking over the years. In this article, we will also provide a Pinterest tutorial. You can check out the Cord Cutters Nation TV Pinterest Board and begin pinning several pins related to cord cutting, online movies, and the best movies streaming online today!
Pinterest Tutorial
Before you can start exploring Pinterest, of course, you must first register for an account. It's very easy to sign up for an account. You only have to fill out all the required information and then you are ready to go. Actually, if you have a Twitter or Facebook account, you can easily login through them as well.
Just like other social networking sites, you can add friends or followers found across the platform. As you follow users, you also can be followed. Once you follow someone, you will then see his/her profile and when you allow someone to follow you, your profile and pins will also be visible to them.
The next thing you can do is begin to create your board(s). Like other networking sites, boards are like albums. You get to pin images as well as videos and you can choose which boards will be included. Additionally, you can also repin images or videos of the people you follow. In Pinterest, there is also a news feed. However, instead of texts, you are going to see images. You will see the images or videos pinned by the people you have followed. You can also write comments on pins.
The steps mentioned above are the most basic and they are really easy to follow. Social media marketing through Pinterest when done right can really be powerful and you will really get good results.
Are you ready to begin using Pinterest? You can find some great jewels when you browse through Pinterest's vast collections of Pins. You can take a look at our Pinterest Board and begin Pinning your favorites. Let's Begin to Pin, shall we?!!!